MJF Piano Service and Tuning, LLC
Serving the Greater Louisville and Southern Indiana Area


Our Piano Sales and Shop is open by appointment
2707 Tucker Road Suite 104
Jeffersontown, KY 40299

(502) 430-6177
Schedule Online
---

last updated 9/19/2021

---
Welcome to MJF Piano Service!
Hello, I am Matt Fargen, owner of MJF Piano Service. I would welcome the chance to service your piano, with first class tuning, regulation, and cleaning. Our shop is a small business, designed the way piano tuners have practiced their craft for generations.

Since you have found this site, you most likely have an acoustic piano, and it does need periodic maintenance and tuning. The older the piano, the more potential maintenance that may be required. On a basic service call I will find out your concerns about the piano, discuss tuning options you can choose. We inspect the piano and propose any repairs that would benefit your playing. Minor repairs and adjustments can be done during the visit.
---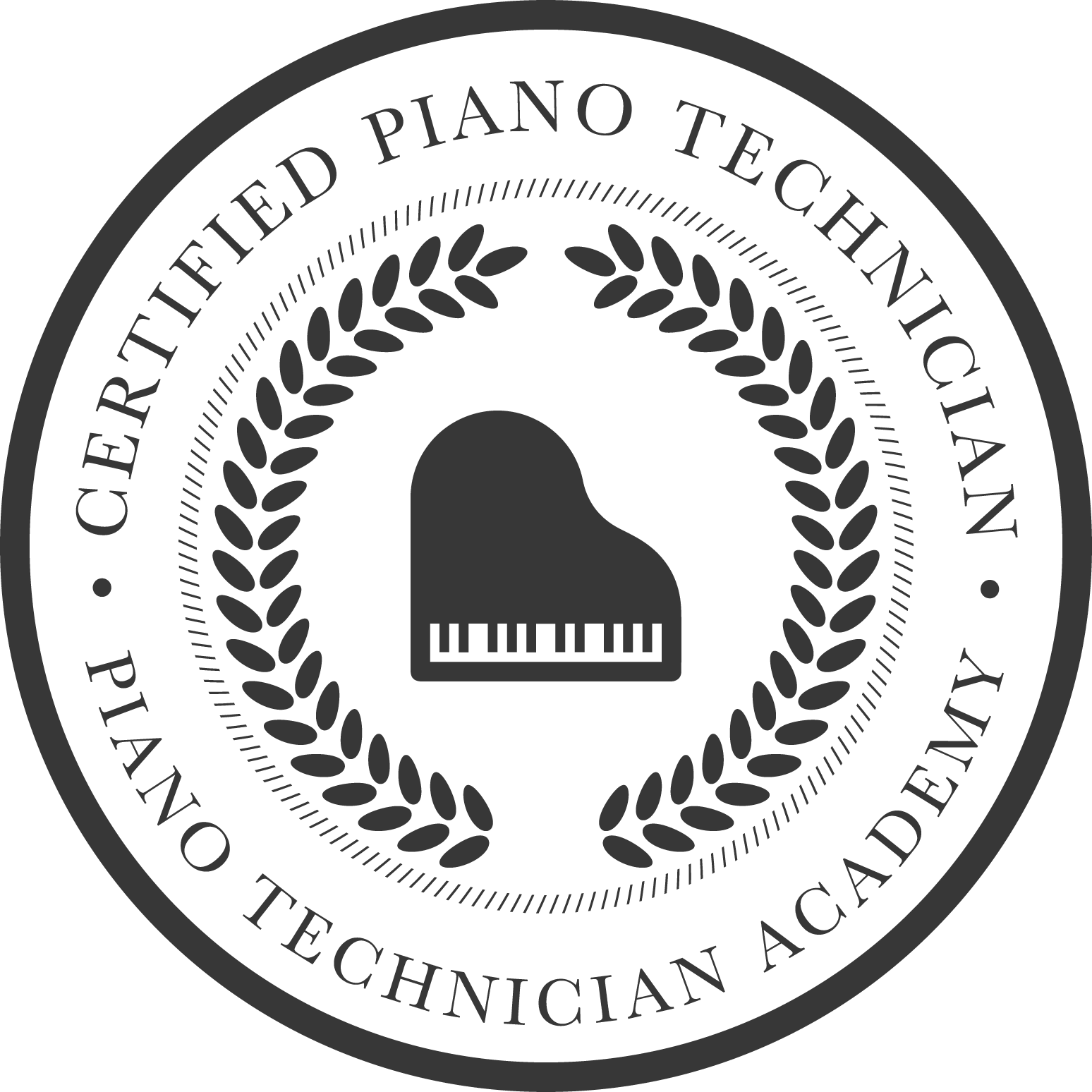 Experience, training and credentials
I am a graduate of the Piano Technician Institute where I received my certification. However, many services may require additional specialized skills. Through my association with the Piano Technician's Guild chapter in Louisville, I have come to know a number of advanced technicians I will refer for such things as complete hammer replacement, replacing multiple or all strings (when necessary), and restoration of the case or a complete piano restoration. Based on my inspection of your piano and an itemized list of recommendations, an estimate for the cost of additional service can be provided for your consideration prior to starting any necessary repairs.

My active membership in the Piano Technician Guild (PTG) is your assurance of ethical and honest piano tuning and service. Testing of technicians' abilities may result in the title of "Registered Piano Technician," and within the next 12 months I will have had the opportunity to reach this important professional goal.
---
Schedule your tuning!
Call (502)430-6177 to make an appointment. For clients within zip code range 40201 to 40299, you can also schedule online! Also available to all zip coes is our free Zoom piano assessment to learn more about your piano's condition. This is a 15 minute checkup for your piano's tuning and playing characteristics, and is set up with our scheduling app which is linked HERE. Email for any cancellations, to reschedule, or other matters at mjf@mjfpianoservice.com.
---
Fees and Discounts
We are glad to extend the following discounts: student, teacher, and frequent client service discount.
Student and Educator discounts
Piano students are eligible for 30% discount, as are piano teachers!
Frequent client service discount
We offer a discount for frequent tunings which can be necessary if the piano goes out of tune before the standard 6 to 12 months time. This would apply after your second visit in 12 month period to help reduce costs in maintaining your piano in optimal condition.
Fees
We are glad to extend competitive and affordable rates for tuning and service. Our service is satisfaction guaranteed!
---
Piano and accessory store
Our store is also my service studio and shop. It is located at 2707 Tucker Rd, Jeffersontown, KY. To schedule an appointment to visit our store, use our convenient self-scheduling service and we will meet with you, give you time to examine and play the pianos we offer and ask any questions that you may have. A zoom visit for piano browsing is also available with our scheduling system.
schedule online! Select "MJFP store" to schedule your visit.
---
.

Thank you for visiting our website, and return often for additional posts with information on resources for pianists, space rental for recital performances, and piano rental. We look forward to doing business with you!


---
Matthew Fargen
MJF Piano Service and Tuning LLC
(502) 430-6177
mjf@mjfpianoservice.com